3 of the Best Natural Household Cleaning products
Published on Oct 21, 2022 by Houseproud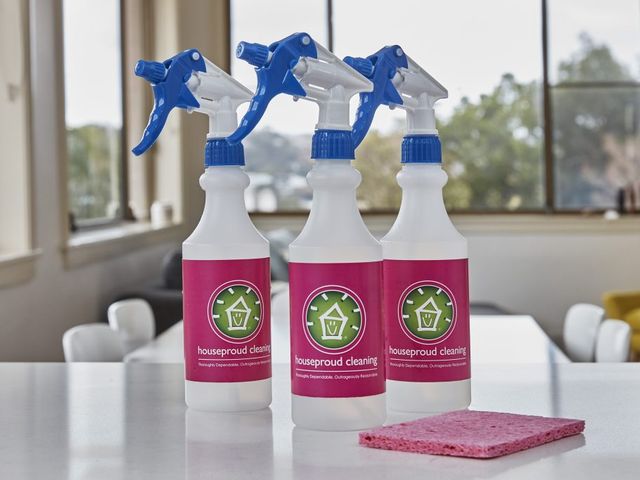 It's no secret that traditional store-bought cleaning products release harmful chemical toxins into our environment. Their impact on the delicate ecosystem of our planet is irreversible and unsustainable.

Here at Houseproud Cleaning, we are conscious of the environment in the selection of the products we use to clean your home. Of course, we want to achieve a result that is visually and hygienically clean, yet we remain mindful of the delicate balance in achieving this and what is ultimately best for your family's health and that of the environment.
So, what defines an eco-friendly cleaning product?
In a nutshell, any product that is less harmful to the human body will also be the better option for the environment – how ironic! The core ingredients of eco-friendly products are derived from nature, rendering them non-toxic and biodegradable. Basically, if it comes from nature, it can be 're-absorbed' by nature.
What do our cleaning franchisees have in their 'caddy's'?
With 21 years of cleaning industry experience, we have had plenty of time to trial and error the myriad of household cleaning product options available.

Whilst we still use some chemicals, we have researched and found what we believe to be the best low-tox products on the market and developed a solid business relationship with the producer/supplier, based on a mutual understanding of our values.

Our current franchisee 'caddy' of choice combines the best available low-tox commercial cleaning chemicals, but also some provided to us by 'nature', such as the 'secret weapon' we use for cleaning hard floors; a capful of Australia's very own liquid gold, Bosisto's Eucalyptus Oil.

Here is a summary of what makes this and two other everyday household ingredients that qualify as 'eco-friendly', great for your performing your DIY home cleaning. Of course, you might also prefer to have us come and do your regular cleaning for you, contact us for a quote today.
1. Bosisto's Eucalyptus Oil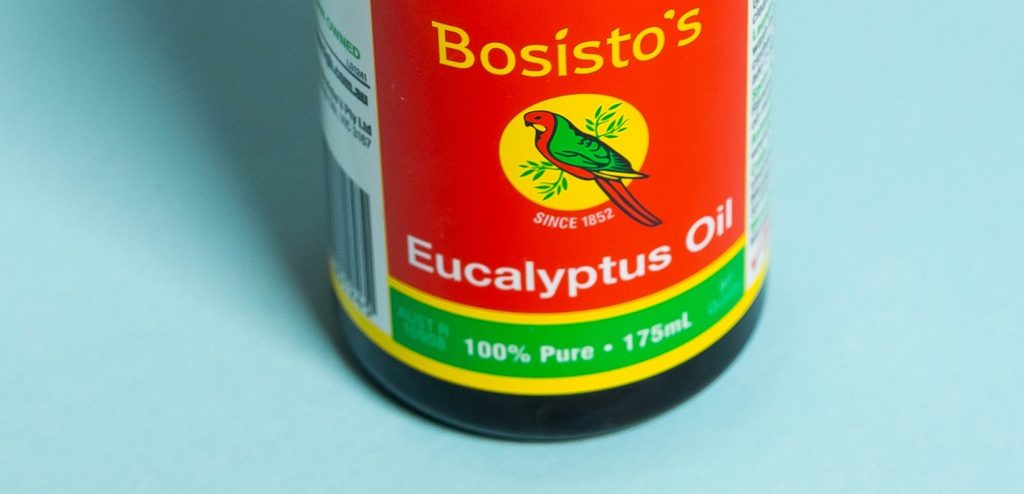 Bosisto's Australian Eucalyptus Oil is a premium-quality 100% pure essential oil providing a powerful natural antibacterial agent, with multiple uses around the home. Our cleaners add a capful to their hot mop bucket solution to leave an optimal finish to polished or tiled flooring. The Eucalyptus Oil also cleans, refreshes, and deodorises the surrounding air, leaving a beautiful aroma that you just want to 'inhale'.

Versatility is the name of the game with this gift of nature, also useable as a spot cleaner on stubborn sticky and greasy marks, as a laundry sanitiser and within your vaporiser/humidifier for clearing congested sinuses.

For more specific information and tips, visit www.bosistos.com.au
2. Mckenzie's Bicarb Soda
Generations of Australians have relied on Mckenzie's Bi-Carb soda for cooking, cleaning, and deodorising. The product is non-toxic making it friendly for both your family and the environment and can even be used as an alternative to soap!

Here are a few of our favourite tips for how you can use Mckenzie's Bi-carb soda. For more detailed information and ideas, visit their website: www.mckenziesfoods.com.au

Cleaning your dirty/smelly microwave – Place a bowl filled with water and 2 tbs of Bi-Carb in your microwave. Cook on high for 1 minute.
Cleaning Stainless Steel Sinks – Sprinkle dry Bi-Carb on a damp sponge, scrub the sink and rinse clean.
Oven Grease Prevention – To prevent a grimy greasy oven, make up a mixture of 1 tbs Bi-Carb dissolved in 1 cup water. "Paint" a clean oven with this mixture. This solution will leave a hard, sterile skin over the clean surface. Any fat, oil, or burnt food will stick to the rough surface and can be wiped away with warm water – how good is that!

3. White Vinegar
Made from acetic acid, white vinegar is an ideal natural disinfectant and cleaner. Not only is it cheap and readily available, the strength of the acidic component has the ability to dissolve dirt, grime and grease whilst also being able to kill bacteria.

White vinegar is most effective for cleaning the following surfaces:

Glass
Countertops
Toilets
Floors
Dishwasher

For more detailed information on how to use white vinegar for cleaning within your home, refer to this great article by Choice Australia.